Pressure Clean Your Tile Roof
Pressure Clean Your Wood Deck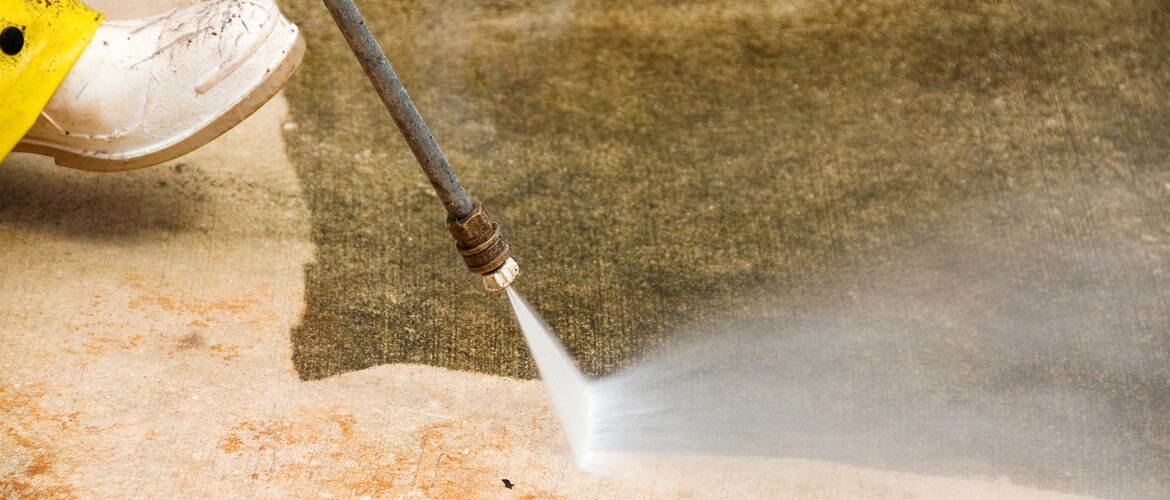 Pressure Clean Your Concrete Driveway
Pressure Cleaning in Jupiter Florida

Jupiter FL Pressure Cleaning for Your Home

Dino's Pressure Cleaning has been in business and serving Jupiter and all of Palm Beach County for more than 23 years. We take pride and care in providing great service and workmanship on all your exterior cleaning needs.
Dino's Pressure Cleaning, Inc. is an exterior home cleaning specialist specializing in:
tile roof pressure cleaning,

asphalt roof pressure washing,

exterior home siding pressure cleaning,

concrete driveway pressure cleaning,

wood deck and brick patio pressure cleaning,

and more...if you don't see it listed, we most likely can clean it!
Dino's Pressure Cleaning, Inc provides high-pressure and low-pressure cleaning techniques along with chemical cleaning giving great care and keeping all shrubs, plantings and the environment safe.
Increase Your Homes Value and Curb Appeal
Dino's Pressure Washing Services is a full-service power washing company.  We use high-quality products and take pride in providing you with the level and quality of work you deserve.
Dino's Pressure Cleaning wants to help you protect and preserve your home or business by offering a variety of economical pressure cleaning services. From the roof to the foundation and the surrounding surface areas; we want to help you.
If you would like more information call (561) 818-7032 or fill out the contact form to schedule your FREE QUOTE today. We look forward to hearing from you!
Checkout Before & After Pictures
Pressure Cleaning
Our Services - What Do You Need Cleaned?
About Dean - Dino's Pressure Cleaning
This New England born pressure cleaner is one of five children and a twin. After serving a short time in the United States Marine Corps, he moved to Florida from Connecticut 25+ years ago when he was just 24 years old. Dean absolutely loves being outdoors and loves animals of all kinds. With his love for the outdoors in mind, he chose a profession that would allow him to enjoy the sunny, Florida weather. Dean began pressure washing as soon as he moved to Florida, and in 1995, he decided to open his own business, and Dino's Pressure Cleaning was born. Dean is a perfectionist, A self-proclaimed neat-freak, taking great pride in absolutely every task he takes on. For over 20 years, Dino's Pressure Cleaning has been the choice professional exterior home cleaning business in Palm Beach County. Using high and low-pressure cleaning techniques, Dean specializes in house exteriors, roofs, driveways, patios, and decks. Dino's Pressure Cleaning is an environmentally responsible company offering exceptional customer service at reasonable rates.
Are you ready to find out how we can help you?
Contact us today and request more information and a FREE QUOTE!
Testimonials
"I would simply like to send a very personal thank you for the excellent pressure cleaning work you did at my home on May 11th. People tend to only write when complaining about something, so I thought it appropriate to do the opposite. I appreciate that you covered and rinsed all my plantings during the roof and driveway cleaning to protect them from damage. Also, the areas came out clean as new. What I also appreciate is that you cleaned my patio, which was not part of the contract, to clean up the roof 'spill-overs' thereupon, at no additional charge. Not everyone would do that. Thank you again for an excellent and very professional job. I would recommend your service to anyone." Jay Adolph - Palm Beach Gardens  
"Job well done here on the pressure cleaning. We are extremely satisfied with the results! On time, very conscientious, with an attention to detail. Nice to see someone take pride in their work as you do, thanks again Dino! (proud to hire a veteran)." Joe and Cathy L. Palm Beach Gardens
"Dino's Pressure Cleaning is the best and most thorough pressure cleaning service in Palm Beach County. I have referred him to many of my friends & family over the past 10 years. I have him come annually to keep my place looking good year round. Look no further, Dino's Pressure Cleaning is the best." Purple P.